Bonjour les amies,
Hi ladies,
C'est le mois de l'amour, du coeur et donc inspiration "coeur" chez
Scrapbook Tendance
.
It is the month of Love, heart and therefore "Heart" inspiration from Scrapbook Tendance.
Ca a été un défi pour moi !! C'est bien une forme que j'utilise très rarement !! Ca m'a complètement sorti de ma zone de confort !! lol. J'ai du faire travailler mes méninges.
It was a challenge for me !! It's a form that I use very rarely !! I go
completely out of my comfort zone !! lol. I had using my head.
J'ai associé ma page avec
le challenge de chez Fil and Scrap
. Le sketch m'a fait de l'oeil et la photo d'inspiration était totalement dans mon thème que voici :
I associed my illustration with Fil and Scrap Challenge. Sketch's been giving me the eye and the inspiration photo was totally in my theme :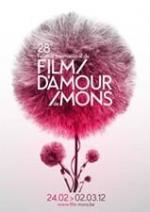 Et voici ce que ça donne quand je réfléchis (ça fait peur si ma page n'est pas terrible :-D ) :
Here is what happens when I'm thinking (it's scary if my creation isn't good :-D ) :
Quelques détails : Some close-up shots :
Ca change un peu de ce que je peux vous proposer d'habitude. Aimez vous ?
That's a little change what I can propose you usually. Do you like ?
A bientôt les amies,
See you soon friends,
Scrap'bisoussss
Scrap'kissessss
Papiers
: Pebbles yours truly -
Encres
: Brushos - Encre Dylusion - encres 13@rts - encre Mister Huey's - Irrésistible
Tampons
: Hero arts scribble background - Aladine texte - Florilèges Usure -
Autres
: masking tape - titre bois Sagapo Scrap